Free Worldwide shipping ✨
Regular price
£27.98 GBP
Sale price
£14.99 GBP
Unit price
per
Sale
Sold out
Worldwide Shipping

Over 72,257+ orders sold and shipped Worldwide and counting.
14 Day Guarantee

If you're not satisfied with your product please just reach out to us.
The Reusable Eyeliner Stickers are Waterproof & Long-lasting!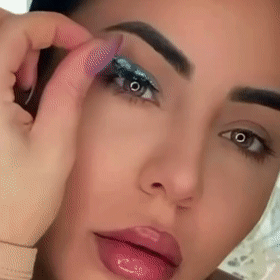 It gives you a killer cat eye in a few seconds and can keep the original shape and color within 3-5 days!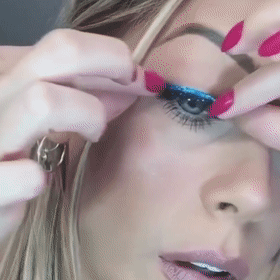 Replace false eyelash glue and liquid eyeliner strips, solve the trouble of drawing eyeliner and the trouble of removing makeup!

For those of you who love make-up, you don't need to draw eyeliner after using this, you will have a nice eyeliner on it!
MAIN FEATURES
[Various styles]
The reusable eyeliner stickers have 8 different colors of eyeliner stickers, and there are more options to satisfy your amazing makeup.
[Waterproof & Long-lasting & Reusable]
The reusable eyeliner stickers are waterproof and Long-lasting and can keep the original shape and color within 3-5 days.
[Easy to use & remove]
Our reusable eyeliner has an eye contour next to the body, so when you place them in the right place on your eyes, you can easily stick them without worrying about skewing. The high-quality cosmetic ingredients can be completely torn apart and are very comfortable when stuck to the skin without any pain. It is essential that you can easily rinse off with makeup remover, body oils, and alcohol.
[Perfect for all occasions]
Reusable eyeliner stickers can make you shine in Halloween, nightclubs, masquerade, carnivals, cosplay, birthday parties, photography, and other occasions. Create your own unique style. 
USING METHOD Here's how it works...
Start with dry clean skin!
1 - You carefully just peel off the sticker
2 - Adjust it with the outer corner of your eye
3 - Stick it on your eyelid and you're good to go! 
If you want, add some ink liner to the inner corner to complete the style. 
The eyeliner stickers come in tons of different designs and styles for all types of eye shapes and ethnicities.
REUSABLE PRODUCT WITH GLUE FOR EYELASHES
PACKAGE INCLUDES :
1 x Reusable Eyeliner Stickers (
6 pairs / one piece)
Due to the high vitality and our sale, there are only a few Reusable Eyeliner Stickers left. Do you want to improve your appearance and feel more confident? Don't Wait too long because we are almost out of stock!
24/7 Customer Service: You deserve to be helped quickly. That's why our support team is always available, 24/7.
Free Priority Shipping: You deserve top priority and fast delivery. If you order today before 23:59, your package will be on its way to you by tomorrow. We will pay the shipping costs, and you always receive a tracking number.
View full details